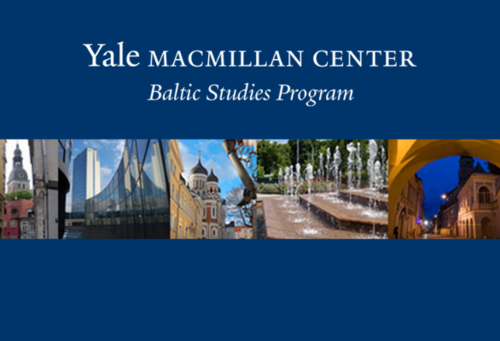 Beginning September 2023, the European Studies Council at Yale University will offer one fully funded fellowship (two years) for an incoming Master of Arts student in the European and Russian Studies program. Here, the inaugural MA fellowship recipient Maksimas Milta talks about his experiences at Yale.
The fellowship is open to a student who is a citizen or permanent resident of one of the Baltic countries – Estonia, Latvia, and Lithuania – and who demonstrates exceptional promise as a scholar in the field of European and Russian Studies. When applying to the program, students will specify either Russia and Eastern Europe, or Western and Central Europe, as an area of primary concentration. The fellowship will fully cover tuition and costs associated with the Master of Arts program as well as medical insurance. The fellowship will also offer an annual $15,000 stipend.
The European Studies Council's Master of Arts program embraces the entire spectrum of European nations and cultures. The program allows students to choose a particular national or thematic focus geared to their individual interests and language skills, but also ensures that students acquaint themselves with the traditions and issues associated with various parts of Europe.
Eligible students are automatically considered for this fellowship when they apply for the Master of Arts in European and Russian Studies and indicate their interest in the fellowship in their application materials. The deadline to apply to the Master of Arts degree program is January 2, 2023.
Questions regarding the MA program can be directed to the European Studies Council at Yale's MacMillan Center for International and Area Studies (european.studies@yale.edu). Specific questions regarding the this fellowship can be directed to Bradley Woodworth at the Program in Baltic Studies via e-mail (bradley.woodworth@yale.edu).