Current Fellows
Monika Kareniauskaitė
Spring 2019 Joseph P. Kazickas Postdoctoral Associate in European Studies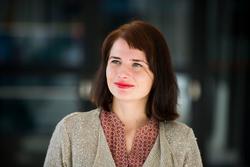 Monika Kareniauskaitė is Senior Historian-Researcher at the Genocide and Resistance Research Center of Lithuania. Her work is on criminal law and criminal justice in Lithuania and in the Soviet Union after 1917. She also focuses on anti-Soviet resistance, Soviet political trials and deportations, the dissident movement, and historical memory and the culture of remembrance in the former Eastern Bloc and USSR.  In 2017 she received a Ph.D. in History from Vilnius University, where she also completed B.A. and M.A. degrees in History. She has been a Research Fellow at the University of St. Gallen in Switzerland (2013-2014), and a project coordinator and research assistant at the Berlin-Hohenschönhausen Memorial (2015-2016). As part of this work she co-authored the section on Lithuania in the study Honoring Civil Courage: Developing Suggestions to Improve the Situation of Victims of Communist State Crimes. Dr. Kareniauskaitė also currently heads a research project at Vytautas Magnus University dedicated to gender-based violence in twentieth-century Lithuania.
Dr. Kareniauskaitė is co-author and co-editor of the book Anti-Communist Opposition in Poland and Lithuania – a Similar, Common, or Parallel Phenomenon? (Vilnius, 2015). Some of her most recent works appears in the article "Gulag Prisoners, Deportees and Their Family Members in the Lithuanian SSR Under and After Stalinism: Legal, Ideological and Social Definitions," published in Histories (Un)Spoken. Strategies of Survival and Social-Professional Integration in Political Prisoners' Families in Communist Central and Eastern Europe in the '50s and '60s (Münster, 2017).
---
Past Fellows
Mindaugas Šapoka                                                                               
2018-2019 Joseph P. Kazickas Postdoctoral Associate in European Studies
Mindaugas Šapoka is Researcher at the Lithuanian Institute of History.  He is a historian of early modern Eastern and Central Europe, especially Poland and Lithuania.  His book Warfare, Loyalty and Rebellion: The Grand Duchy of Lithuania and the Great Northern War, was published by Routledge in 2018.  He received his Ph.D. in History from the University of Aberdeen in 2015 after having completed master's and bachelor's degrees in History at Vilnius University in 2009 and 2007.  From 2015 to 2016 he held a Jacobite Trust Studies Fellowship at the Institute of Historical Research, University of London.
At Yale Dr. Šapoka is working on a book project titled "The Great Northern War, 1700-1721: the war which shaped Europe." When completed, the book will be the first synthetic assessment of the war in any language.  In this war, of key significance in the history of early-modern Europe, the supremacy of Sweden in the Baltic region was challenged by Russia, Denmark, Poland-Lithuania, and the German states of Saxony, Prussia, and Hanover.  Dr. Šapoka emphasizes the crucial role of the Polish-Lithuanian Commonwealth in the war, which marks the decline of Sweden as a major power and the rise of Russia's military, political and cultural hegemony in eastern and northern Europe.
Juhan Hellerma
Fall 2018 Juris Padegs Visiting Assistant in Research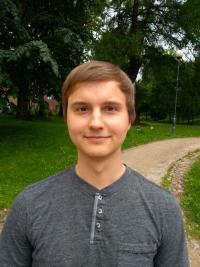 Juhan Hellerma is a Ph.D. candidate in Philosophy at the University of Tartu (Estonia). He has been a visiting researcher at Wesleyan University (Middletown, CT) and the University of Würzburg (Germany). He holds an M.A. in Philosophy from the University of Tartu, where he wrote his M.A. thesis on phenomenology.  Parts of his master's studies he spent at the University of Konstanz and the University of Freiburg (both Germany). He has a B.A. in Philosophy from University of Tartu, where he minored in Estonian Literature.
At Yale Mr. Hellerma will continue working on his doctoral thesis on temporality. His thesis presents a critical analysis of conceptual and methodological issues in current disputes on time and temporal experience. In his thesis he pays special attention to the works of Reinhart Koselleck.  A section of his thesis has been published in his article "Kas aeg on liigestest lahti? Uuemad arutelud aja üle ajaloos ja ajaloofilosoofias" [Is Time Out of Joint? Recent Discussions on Time in History and the Philosophy of History], which appeared in 2017 in Ajalooline ajakiri. Estonian Historical Journal.
Mr. Hellerma is also gaining note in Estonia as a creative prose writer and poet. He is the author of Tühjusse, kaugusse [Into emptiness and distance] (Tallinn: Tuum, 2016).
Maija Spurina 
Fall 2018 Juris Padegs Postdoctoral Associate in European Studies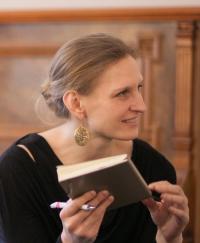 Maija Spurina, a sociologist with specialties in cultural sociology and memory studies, received her Ph.D. from the New School for Social Research in New York City in 2017. In her dissertation, "Cracks in a National Narrative of the Past: Three case studies of collective memory in post-Soviet Latvia," she shows post-Soviet Latvian national memory to be a mosaic of interrelated political, cultural, and communicative memories and points to how the disparities between these modes of memory can shift the political discourse of the past. Discrepancies between various modes of collective commemoration manifest in "mnemonic cracks" – small yet politically significant challenges that do not break the narrative structure but, when followed up and reiterated, can lead to a liberalization and opening up of the political memory.
At Yale Dr. Spurina will prepare two articles for publication. One will examine recent Latvian publications regarding Herberts Cukurs, a 1930s-era Latvian aviation hero who in World War II was a member of the local Nazi Auxiliary Police in Latvia that executed Latvian Jews.  Dr. Spurina will use media reports and discussions to show the problematic place and meaning of the Holocaust in Latvian national memory and to illuminate how various social actors – historians, producers of popular art, political activists, and public officials – interact in constructing the meaning of this difficult past. The second paper will examine the representation of the Soviet period in Latvian history school textbooks and in student research papers.  She finds that while contemporary Latvian history textbooks present the Soviet period as one of darkness and suffering, communicative memories such as the memories of parents and grandparents reflect a more nuanced view of the past. This article will put the issues involved into a broader context of dealing with the Soviet heritage in lands of the former Soviet Union and those of Soviet domination in Eastern Europe.
Arvydas Grišinas
Fall 2017 Joseph P. Kazickas Postdoctoral Associate in European Studies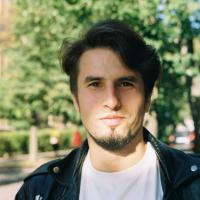 Arvydas Grišinas is a Researcher at Kaunas University of Technology and a Lecturer in Political Anthropology at the Vilnius Academy of Arts in Lithuania.  His work centers on post-Soviet political identity formation in Central and Eastern Europe.  He received his Ph.D. in Politics and Government from the University of Kent (Great Britain) in 2015, having finished his undergraduate education in History and Anthropology at Vilnius University.
Dr. Grišinas is completing a book titled Politics with a Human Face: Identity and Experience in Post-Soviet Europe, forthcoming from Routledge in 2018, that examines how identity formation, symbolism, historical narratives, political images, and other human factors shape politics in Lithuania, Russia, Ukraine and the rest of the post-Soviet European region.
Ardi Priks
Spring 2018 Juris Padegs Visiting Assistant in Research
---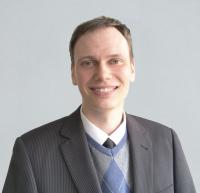 Ardi Priks is a Ph.D. candidate in Political Science at the Central European University (Budapest).  His work is on the political economy of the European Union's Common Agricultural Policy reform.  He holds a master's degrees in International Relations and European Studies from the Central European University and in Political Science from the University of Amsterdam.  He finished his undergraduate education in Government and Politics at the University of Tartu (Estonia).   
At Yale Mr. Priks will continue work on his thesis on the EU's Common Agricultural Policy (CAP) reform, which is a significant aspect of the EU's work.  Expenditures through the CAP account for 40 percent of the EU budget and mainly go to farmers. However, CAP has been controversial as spending does not follow the principle of "public money for public goods" and because it is difficult to justify supporting – often wealthy – farmers' incomes in a market economy in which entrepreneurs and, increasingly, workers in other sectors are also faced with the risk of gradual or rapid income decline.  At Yale Mr. Priks will also study the European Union, its development, current institutions and operations, and projections for its future.
Prior to his arrival at in New Haven, Mr. Priks will have spent much of 2017 working at the Estonian Permanent Representation to the European Union, advising on agricultural policy and aiding the Estonian diplomatic corps in Brussels in connection with the Estonian Presidency of Council of the European Union (July to December 2017).
Andris Saulītis
Fall 2017 Juris Padegs Visiting Assistant in Research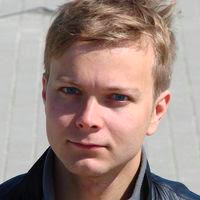 Andris Saulītis is a Ph.D. candidate in Social and Political Sciences at the European University Institute in Florence, and his completing his doctoral thesis on how individuals in current-day Latvia are coping with overindebtedness.  He holds master's degrees from Rīga Stradiņš University and the New School for Social Research (New York City), and a bachelor's degree from the University of Latvia.
At Yale Mr. Saulītis will continue work on his thesis, focusing on quantitative research methods in analyzing the data he has collected in Latvia on intrinsic motivations of compliance and on insolvency.  He will also work on issues of recovery from financial crisis, especially social mechanisms, as well as legal solutions, to help households avoid and recover from financial distress. This will buttress his work already done on understanding variations in social norms and obligation fulfillment in Latvia.  He will also study overindebtedness in the United States and in European Union states as comparisons to that in Latvia.
---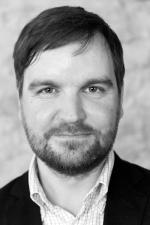 Andres Kurg
Spring 2017 Juris Padegs Visiting Senior Researcher in European Studies 
Andres Kurg is Senior Researcher at the Institute of Art History, Estonian Academy of Arts in Tallinn. His research explores the architecture and design of the Soviet Union in the late 1960s and 1970s in relation to technological transformations and changes in everyday life as well as its intersections with alternative art practices. He studied art history at the Estonian Academy of Arts and architectural history at University College London.  Link to full bio.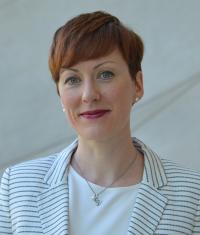 Spring 2017 Joseph P. Kazickas Visiting Assistant Professor in European Studies
Jolanta Mickute is Assistant Professor of History at Vytautas Magnus University in Kaunas, Lithuania.  Her research examines political and cultural issues in the interwar period in Central and Eastern Europe.  Her current work focuses on the experience of Jewish women in interwar Poland, including Vilnius and the surrounding region.  She received her Ph.D. from Indiana University, and holds master's degrees from Oxford University and Vilnius University. Link to full bio.
---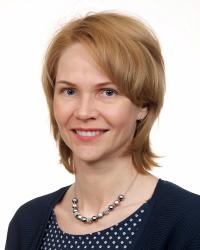 Eva Piirimäe
Spring 2017 Juris Padegs Visiting Associate Professor in European Studies
Eva Piirimäe is Associate Professor of Political Theory at the Johan Skytte Institute of Political Studies, University of Tartu. Professor Piirimäe received her Ph.D. from the University of Cambridge in 2006.  Her Ph.D. thesis was titled "Thomas Abbt (1738-1766) and the Philosophical Genesis of German Nationalism." She has recently co-edited (with Alexander Schmidt) a special issue of the journal History of European Ideas on sociability in Enlightenment thought and has published a number of articles in journals such as History of European Ideas, History of Political Thought, Eighteenth-Century Studies. Link to full bio.
---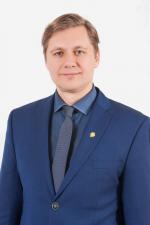 Vaidotas Vaičaitis
Spring 2017 Joseph P. Kazickas Visiting Associate Professor in European Studies
Vaidotas Vaičaitis is Associate Professor of Law at Vilnius University. He received a master's degree in Legal Theory from the European Academy of Legal Theory (Brussels) in 2000 and a Ph.D. in Law from Vilnius University in 2001. He also holds graduate degrees in Religious Studies and History from Vilnius University. Link to full bio.