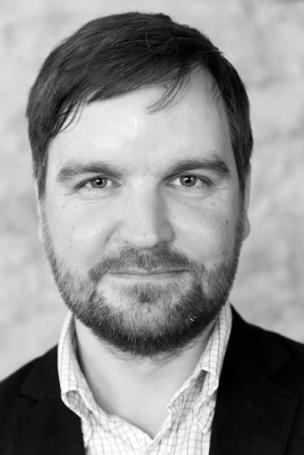 Spring 2017 Juris Padegs Visiting Senior Researcher in European Studies 
Andres Kurg is Senior Researcher at the Institute of Art History, Estonian Academy of Arts in Tallinn. His research explores the architecture and design of the Soviet Union in the late 1960s and 1970s in relation to technological transformations and changes in everyday life as well as its intersections with alternative art practices. He studied art history at the Estonian Academy of Arts and architectural history at University College London. He has published articles in AA Files, ArtMargins, Journal of Architecture, Home Cultures and contributed to many collected volumes and exhibition catalogues. In 2008 he co-edited Environment, Projects, Concepts: Architects of the Tallinn School 1972-1985. He recently co-curated "Our Metamorphic Futures. Design, Technical Aesthetics and Experimental Architecture in the Soviet Union 1960–1980" in Vilnius National Gallery of Art and Estonian Museum of Applied Art and Design (2011-12). He has received research grants from the Graham Foundation, EU "Culture" program and the Getty Research Institute.
While at the Yale MacMillan Center, he will work on a book project entitled "Decentering Postmodernism: Critical Architecture and the Crisis of the Future in the Soviet Union, 1968-1988." This project follows the dynamics of critical architectural practices in the Soviet Union from the late 1960s to mid-1980s, with a double aim: to map out the historical circumstances of its emergence and to examine its parallels and connections to the postmodern turn in the West. By focusing on the moments of contact and interaction across national borders, this research will also bring forth the network and institutions that made possible an imagined community of architects engaged in a search for an alternative to modernity. Against a widely held idea that dissent in Soviet society was located in the underground and outside the official realm, this history aims to demonstrate the existence of critique inside the official institutions and supported by them.